Hello
I made the beginnings of a ceramic doll with a cloth body ages ago and only recently finally put her together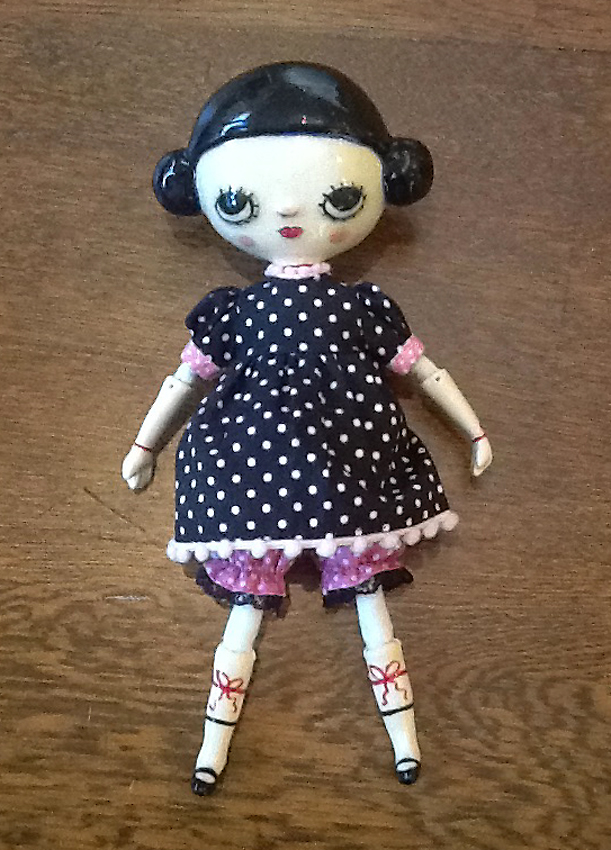 I wish I had done it sooner as I really like her!  She fits Blythe clothes as well which is a nice bonus.  She has naturally led to me making ones with bunny heads*L*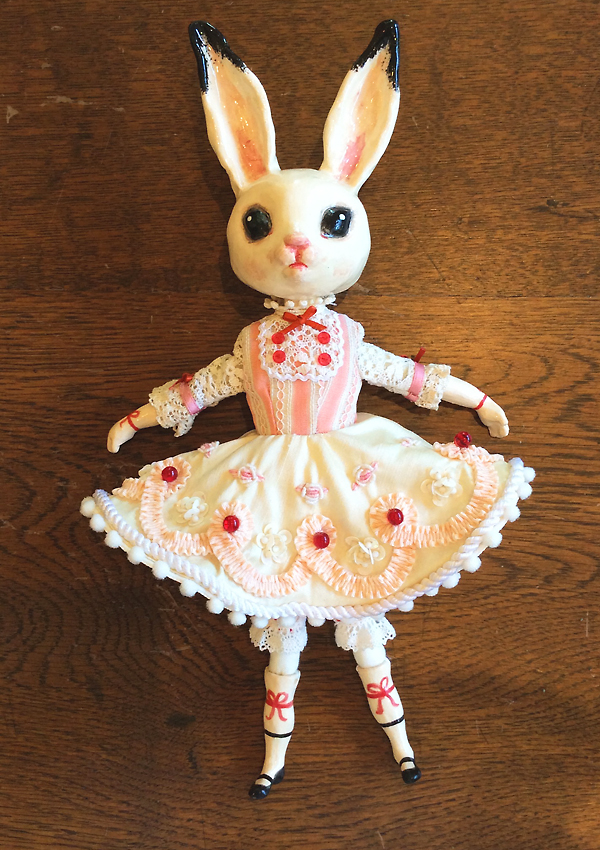 This one is staying with me and I put her in my most fancy look Blythe dress.  I made this black one for Kelly (The Storybook Rabbit) in a wonderful trade that I think I got the better deal in.  I went to town on the dress.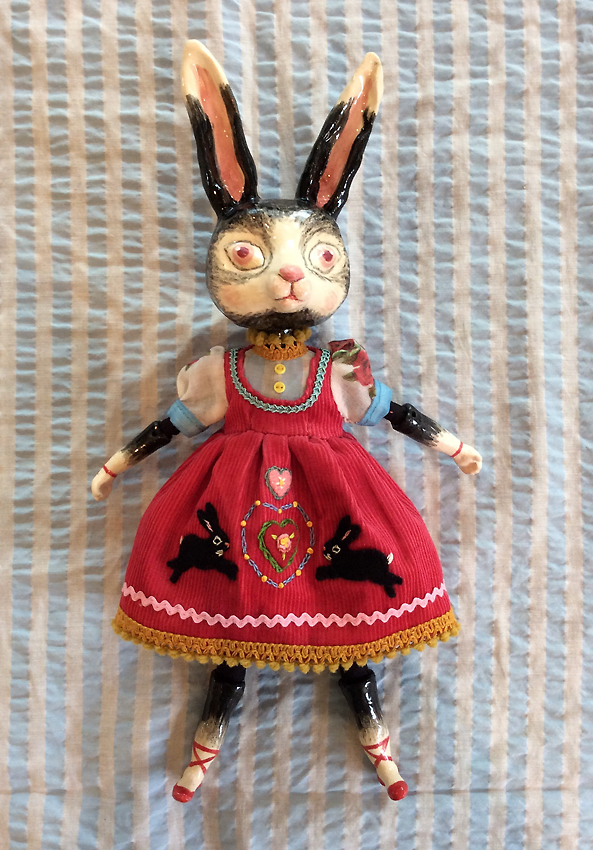 Here they both are together in simpler dresses with bloomers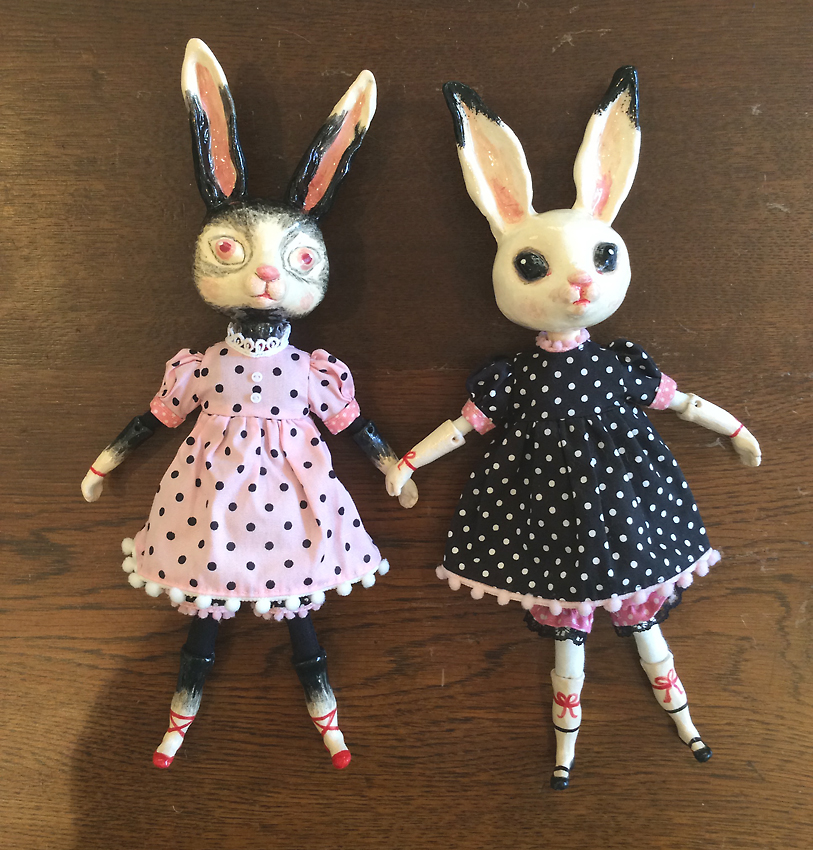 I am now making two more commissioned bunny dolls.  Which is great fun, one is going to have a little sailor suit.  If anyone is interested in putting in an order for one, they are $350.ooau.   You get a one of a kind sculpt, the colouring of your choice, then it goes through two firings before I make a body for it and a simple dress with bloomers, or a top and bloomers/trousers for a boy bunny.
Hope you like them
bye
Christina