Hello
A little while back Paul and I had our first Wedding Anniversary.  We have two of them, the "when we met" one, which is eighteen years now and the Wedding, which was our first, traditionally the gifts should be of paper.
I knew exactly what I wanted to give Paul and I was so very, very lucky as to be able to get it.  I asked Amy Earles "Wool and Water" if she would consider doing paper dolls of Paul and me in our wedding outfits and she agreed!  I knew it would be beautiful, but it was so much more beautiful than I expected.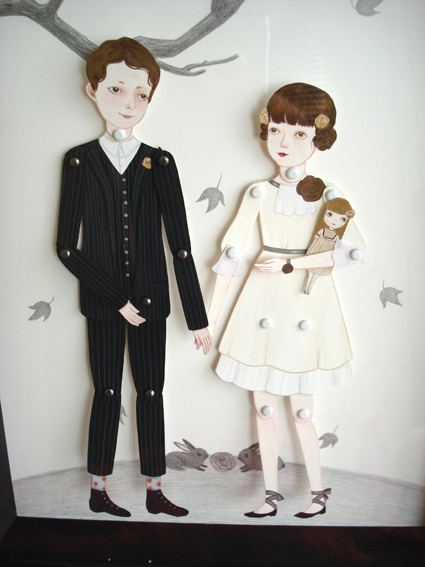 The detail is amazing and the cute little personal additions like Paul's spotty socks and my doll carrying a little "Christina the Bride" Blythe doll were lovely.  I was blown away by them, wanting to touch but afraid to in case I damaged their miniature perfection.  I can't say thank you enough Amy, they are so very special to both of us.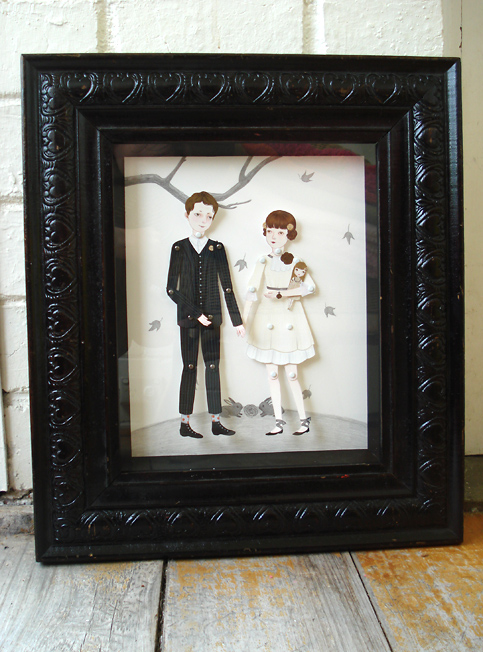 I have been keeping this vintage black wooden frame with carved hearts for probably a good ten years now, waiting for something just right for it and now it has its perfect match.
I made a present as well, at last getting around to putting our Wedding pictures into an album: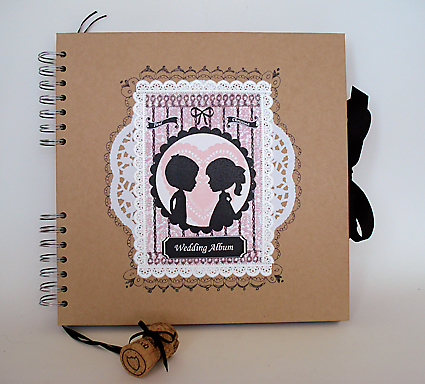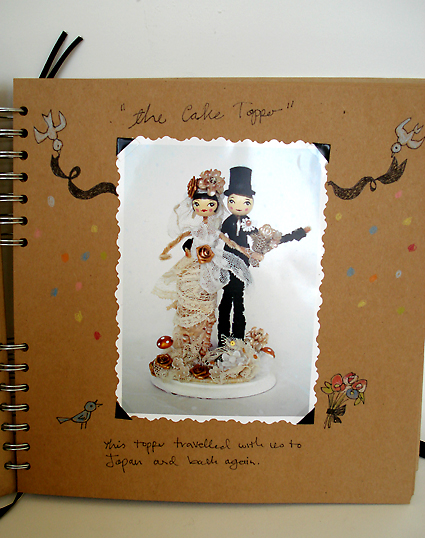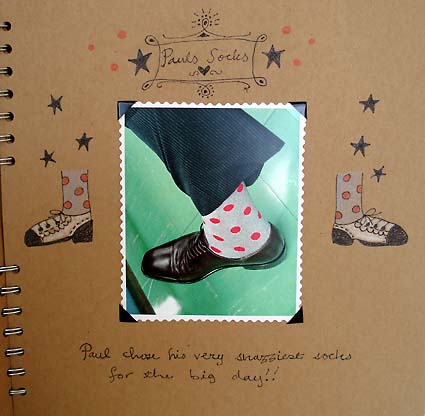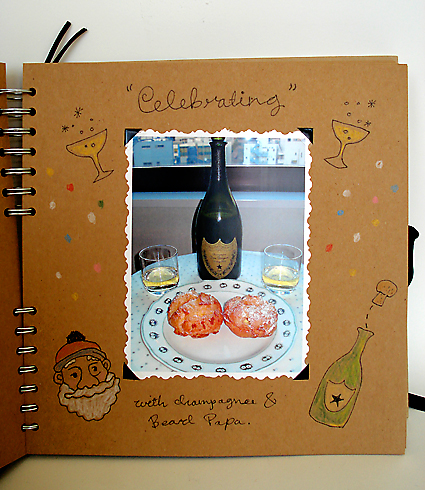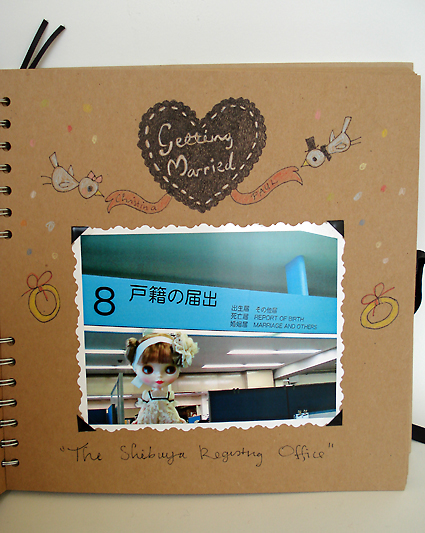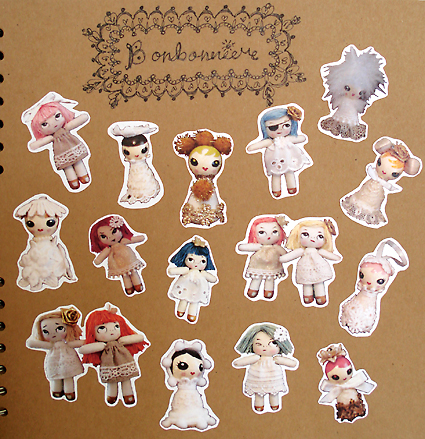 There are photos of us in there……………but I hate showing pictures of me, we have all our cards and even the cork from the Champagne bottle as well.  I really like this two Anniversary thing, more presents, more lovely dinners.