Hello
Paul and I make a Gingerbread House for Christmas each year and I thought I would share our funny old recipe and diagram of how to make it with you.  It came from an old set of Cookbooks of the World or something like that, but I have no idea the real name of the book.  Its a great tasting house though, sort of just a little cakey rather than the brittle biscuit type of Gingerbread.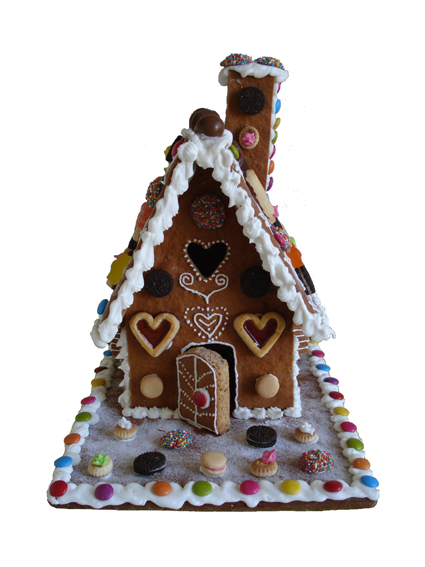 Paul did the fancy icing line work on this one and added something a little different with an opening door and shutters on the windows.  You can add any kind of door or window that you like really.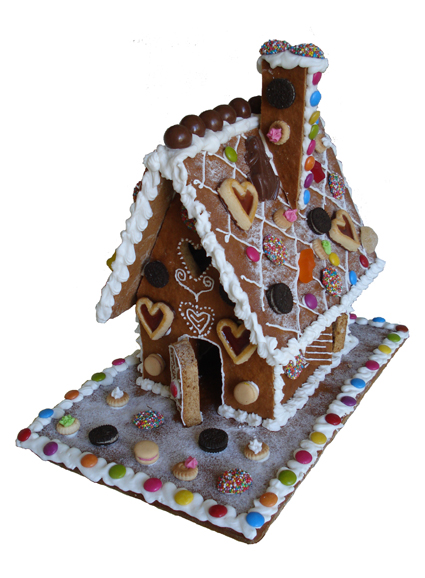 The hardest part is not eating half the lollies you are supposed to be decorating with  and even eating the icing as well, you can end up on one Hell of a sugar high!
* Just a note, the only real changes to the recipe that Paul does is to beat the egg whites to the very stiffest peak forming consistency possible, then add the sugar in two parts instead of lots of little parts as it says in the recipe.  Hope you enjoy it as much as we do.