Hello my name is Christina and welcome to the new Jamfancy Blog.  Its been a long time coming but finally and with alot of help here it is.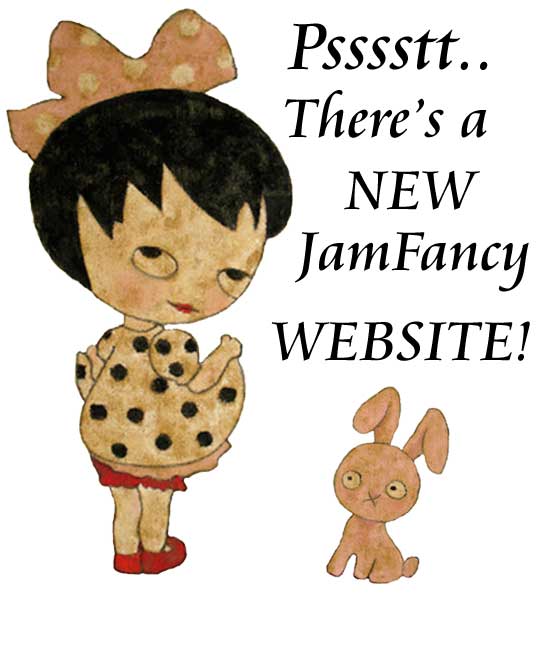 I dont really know how this blog will come along, but I do a lot of shopping (some buying), browsing and making of stuff and its fun to share all of that, so hopefully that is what this place will be, lots of stuff!
My new Etsy store is up and running today as well, bit of  a big scary moment really*L*  The store is mainly going to have reproductions of my one of a kind monoprints for sale, but I hope to come up with a few interesting bits and bobs along the way, as well as do a few limited runs of Blythe outfits, maybe even toys?
Thanks for looking.