Hello
It seems Lindt have their finger on the cute pulse when it comes to producing their Christmas chocolate tin range.  Last year it was Russian Dolls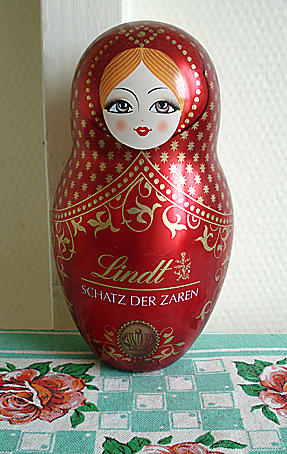 and this year at the height of all things Alpine (I so want a cuckoo clock), they have brought out their "Children of the World" tins.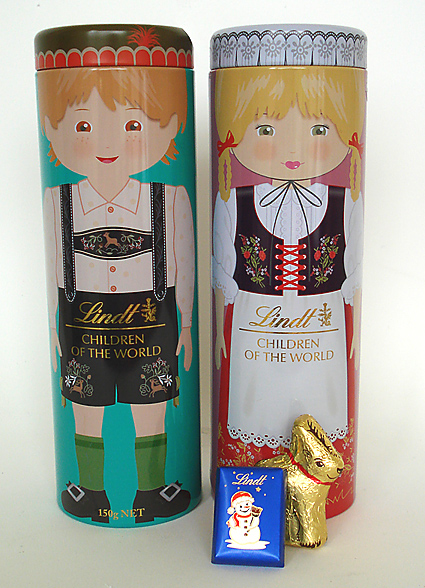 Lederhosen!  How adorable, look at those little deers on the boys outfit, Id wear that pretty much……………..anyway, I bought them for practical reasons, the perfect pencil/paintbrush holders.  There was a lot more of those chocolate reindeer by the way, loads actually………..but I scoffed them in about two days, couldnt even hold off till the pictures were taken.  I ate those two remaining ones right after the pictures were done as well.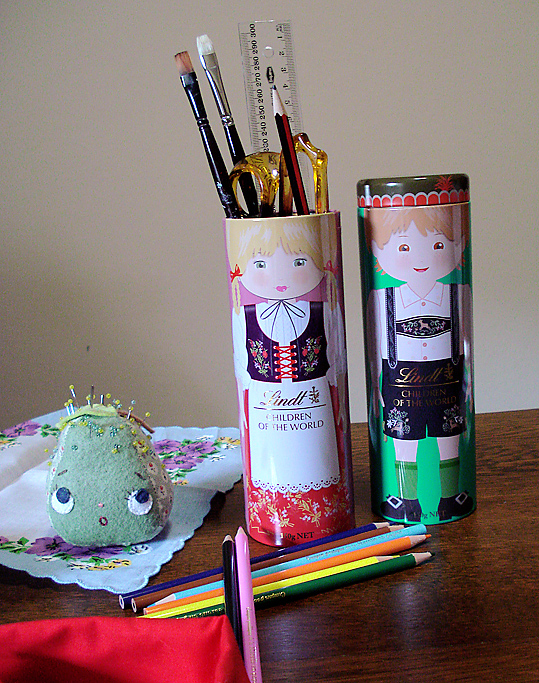 Still, this had nothing to do with chocolate and everything to do with organising my messy work area.