Just a little while before my Birthday I came across this wonderful and very generously provided tutorial by Ann Wood for making her beautiful cardboard horses, I had so admired them when I first saw them and I decided to make a little herd of my own as a Birthday treat.
They now charge across the top of my lounge room doorway.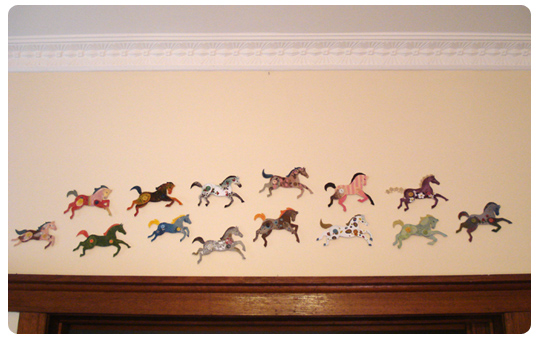 They were such a pleasure to make, I became more free and inventive with painting each one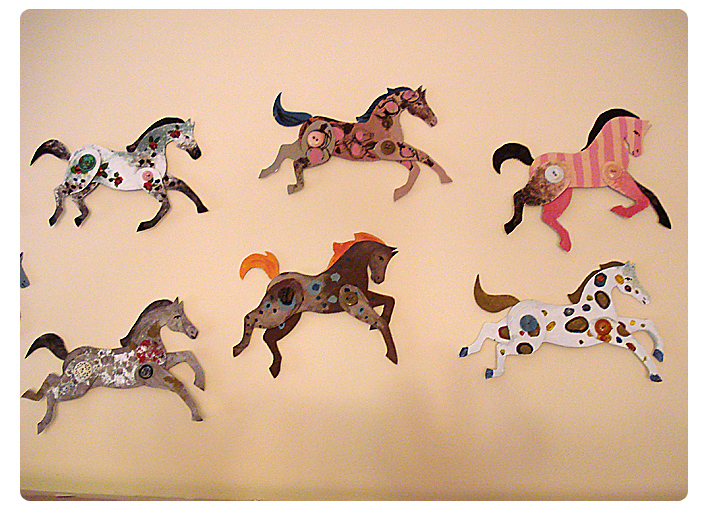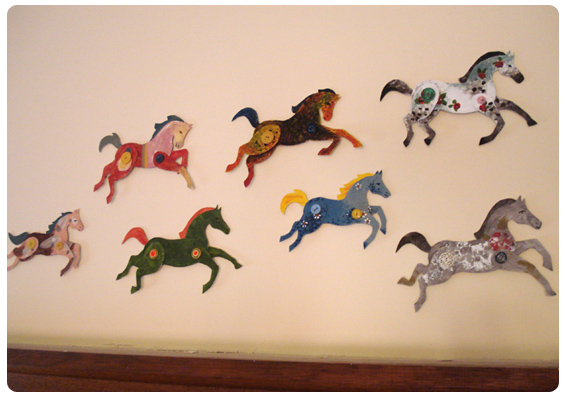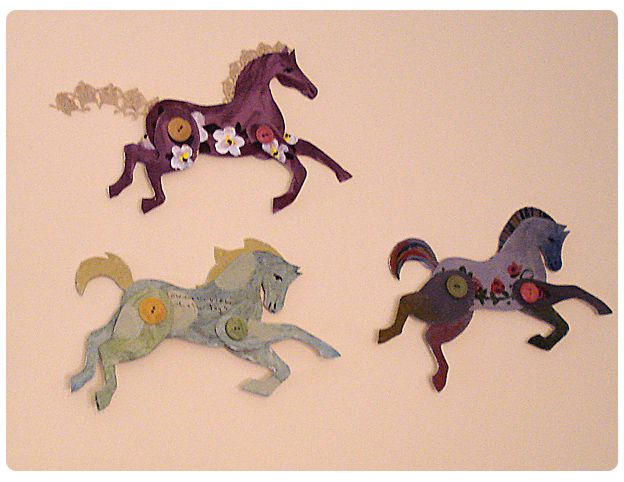 If you feel in need of a little creative treat for yourself give these a go they are relaxing and fun and even a bit pretty when they are done.