Hi
I realised yesterday that I had gotten quite behind in my show and tell of my ceramic works*L*  Im in a very lazy Christmas holiday mood I think, but I rounded them all up and here they are
I think this is my favourite, she is a vase, she was meant to be a bud vase, but I got a little carried away and she is quite large now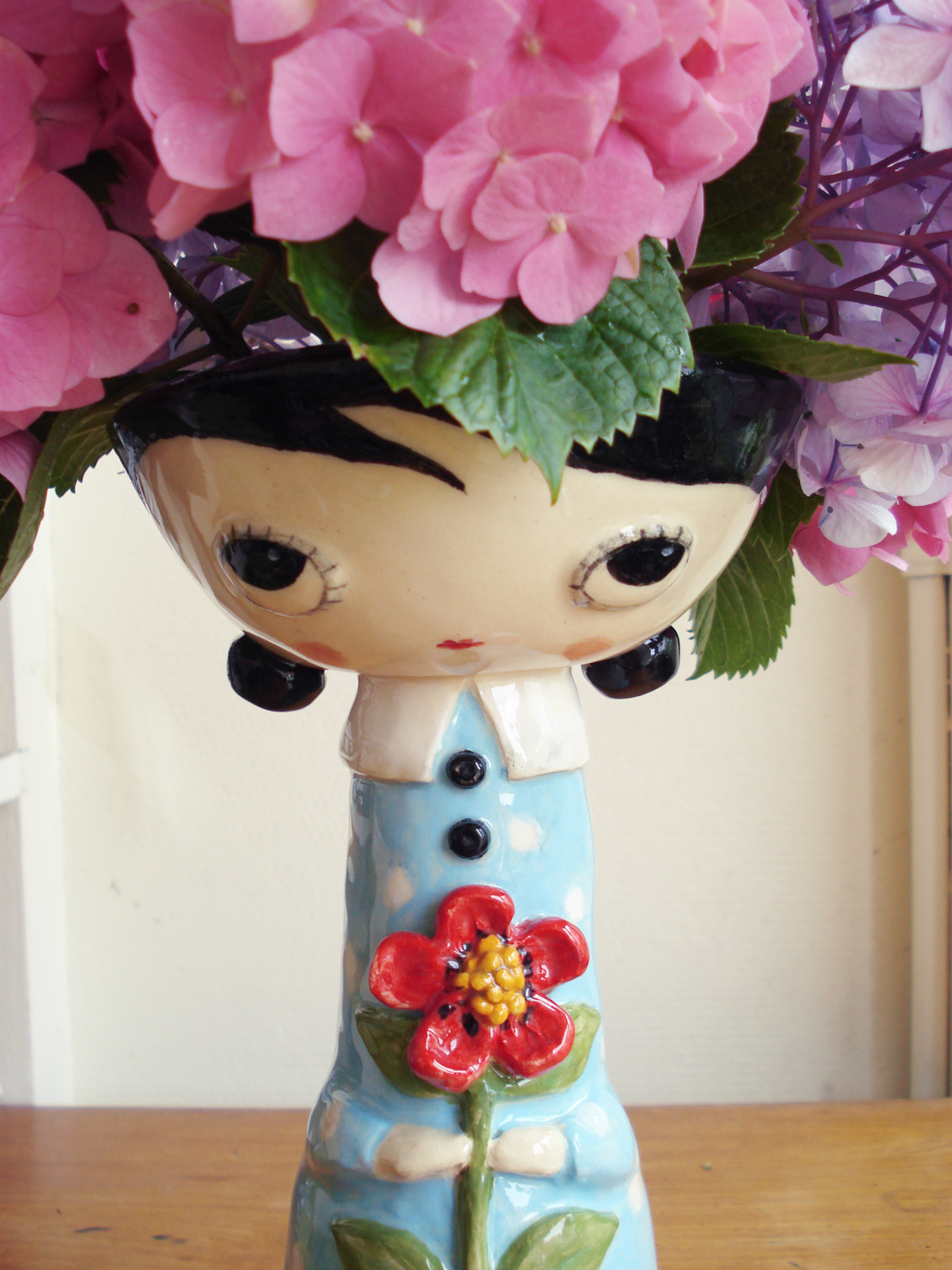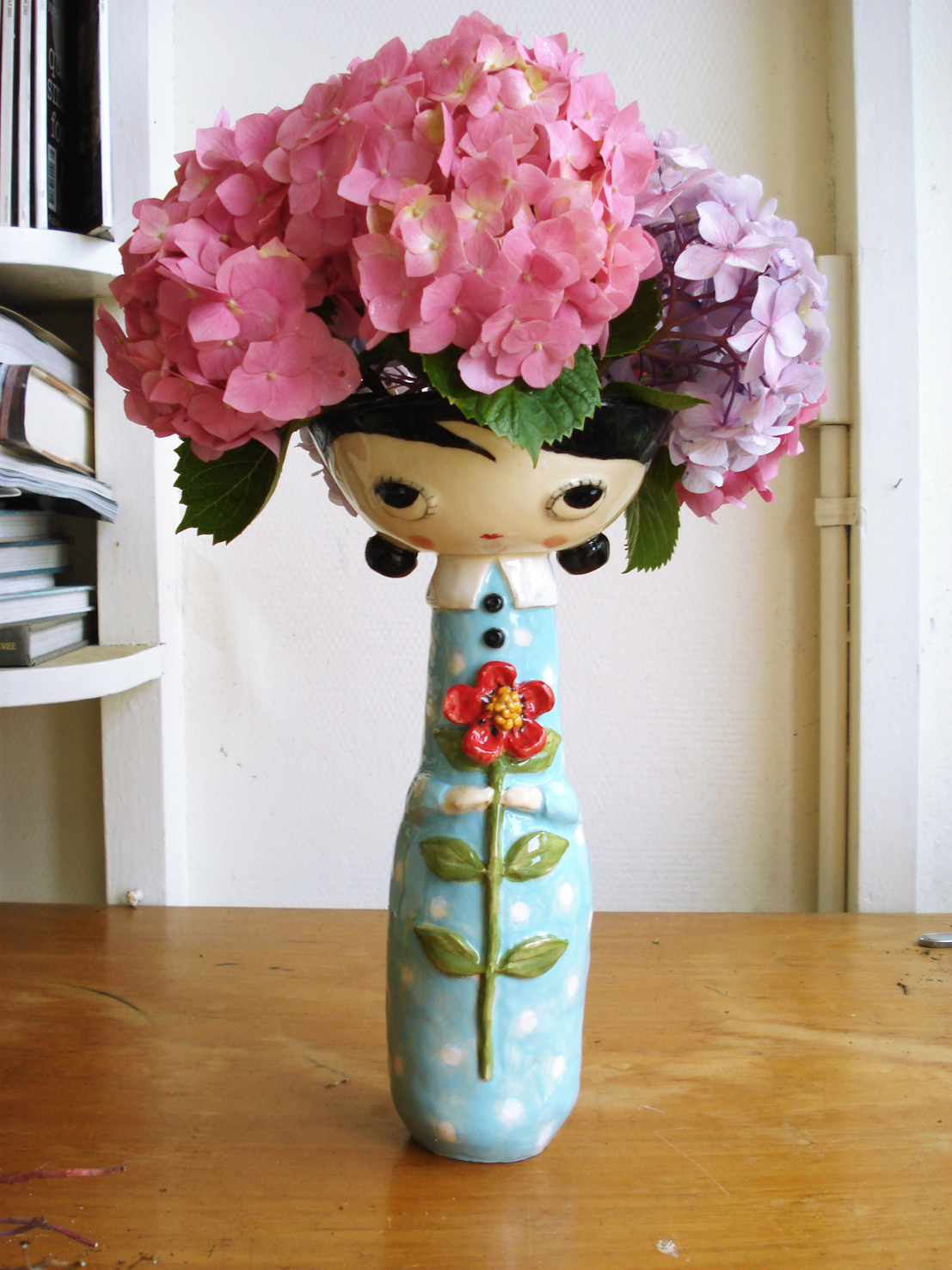 Here she is without her mad flower "hat" or "thoughts", she looks almost nude I think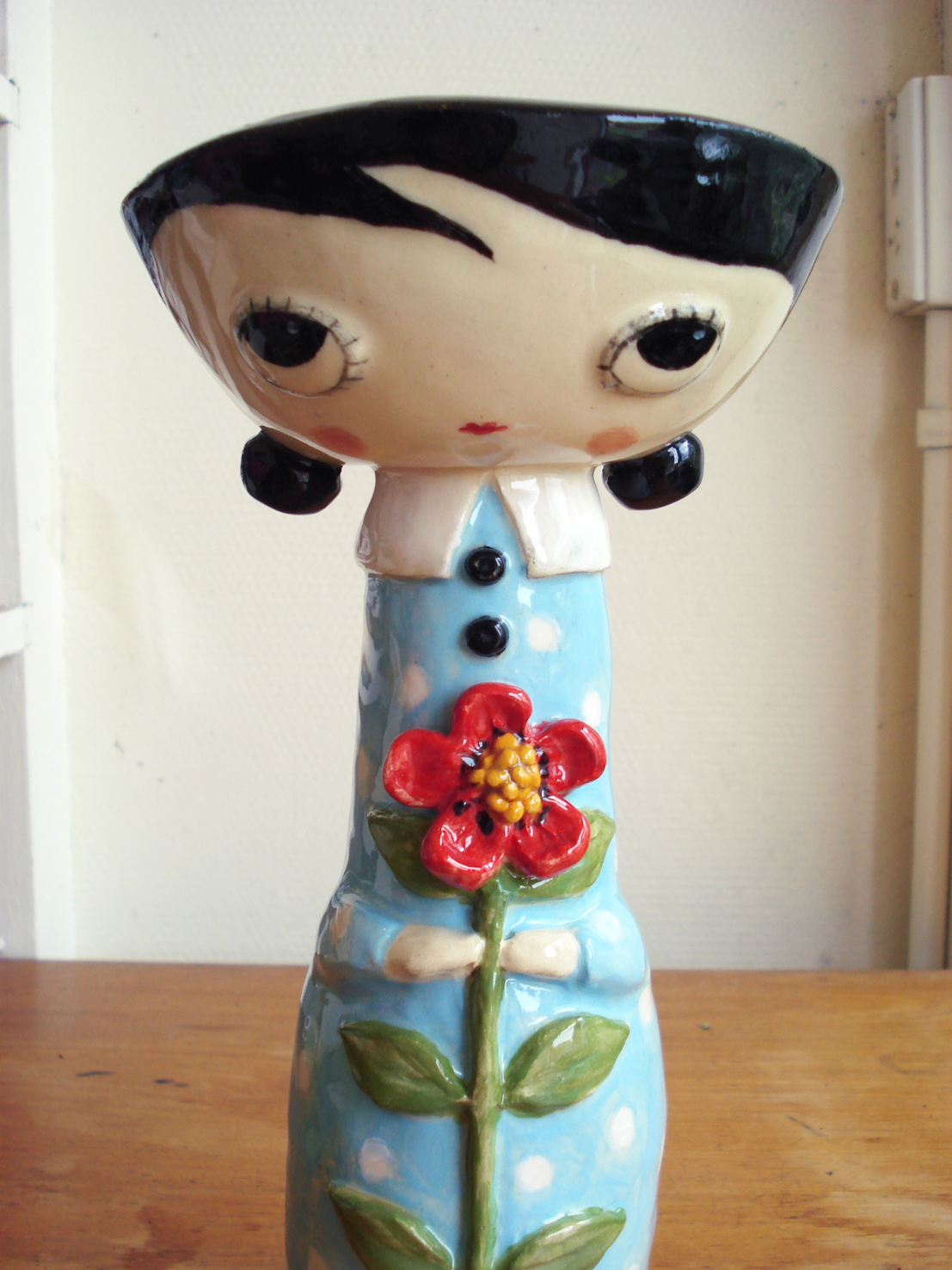 Next is the Bunny Rider, I thought after the bunny being so heavy that putting the girl on top would collapse the whole thing and very nearly gave up, but Im glad I didnt in the end.  The tree is inspired by the Staffordshire ones that are used to hold up various animals in their ceramic works.  Of course you can hardly see it though.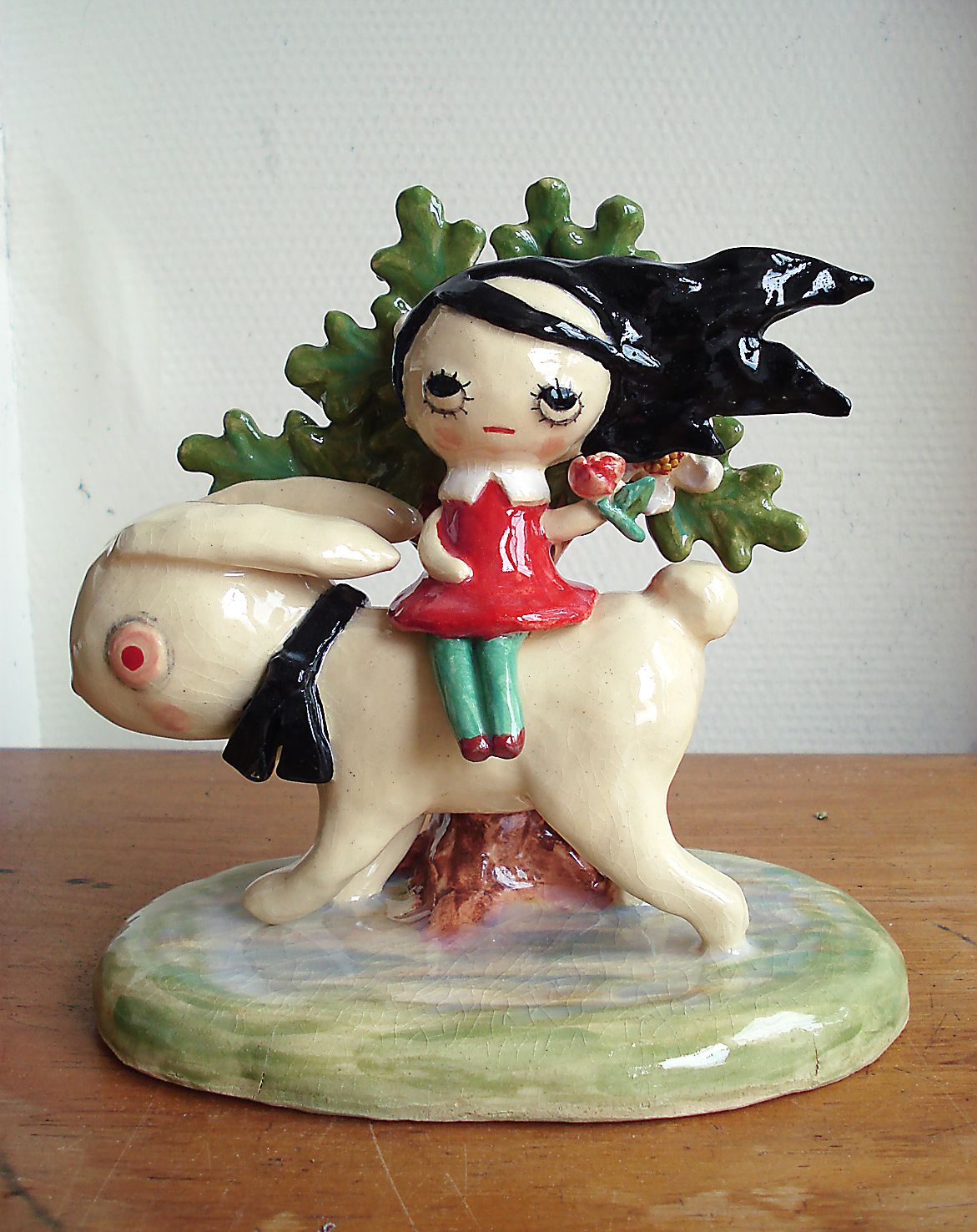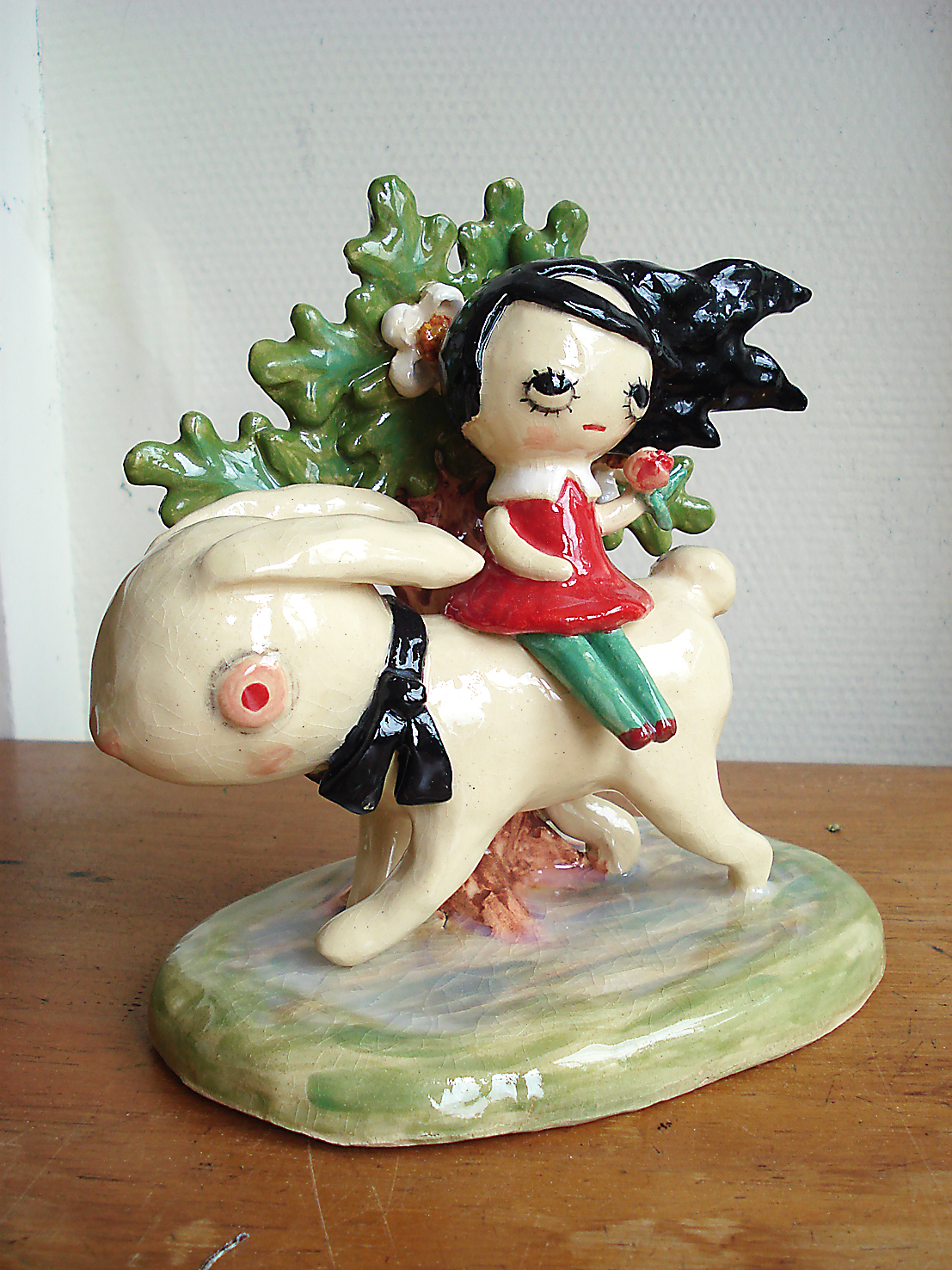 another item just to fill up the other dome I own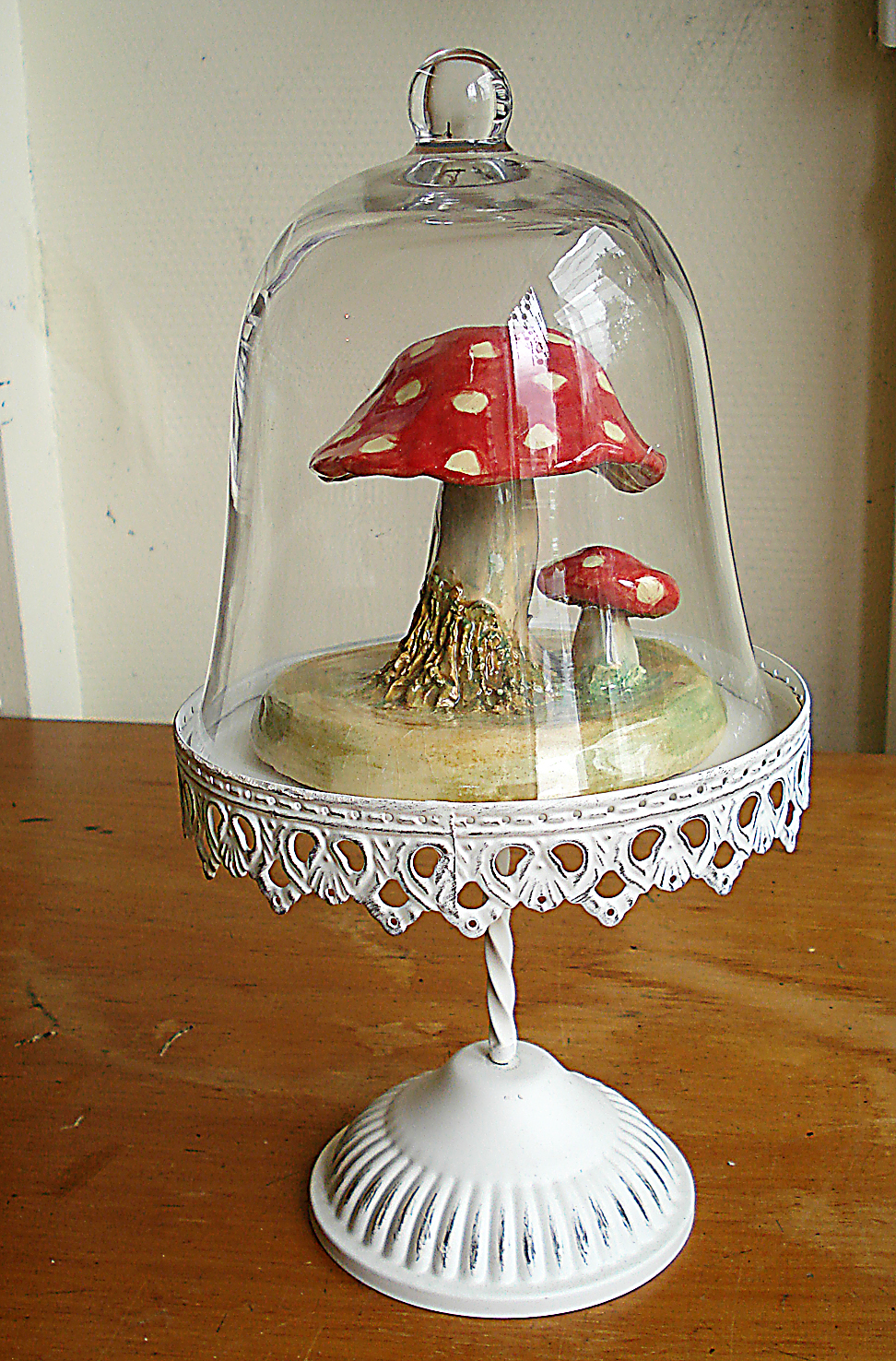 and finally this one is a little sad.  I made this girl so that she could sit on her custom chair or perch merrily out in the world……however, the people that fired her were a little careless and pushed her against the blocks she was sitting on, she was being glazed so of course her poor legs fused to the blocks!  They had to snap her legs!  It looked horrible, but Paul patiently glued her seamlessly back together.  She was to be for a lovely couple though and sadly cant be sold in her current condition, so she is staying we me I think.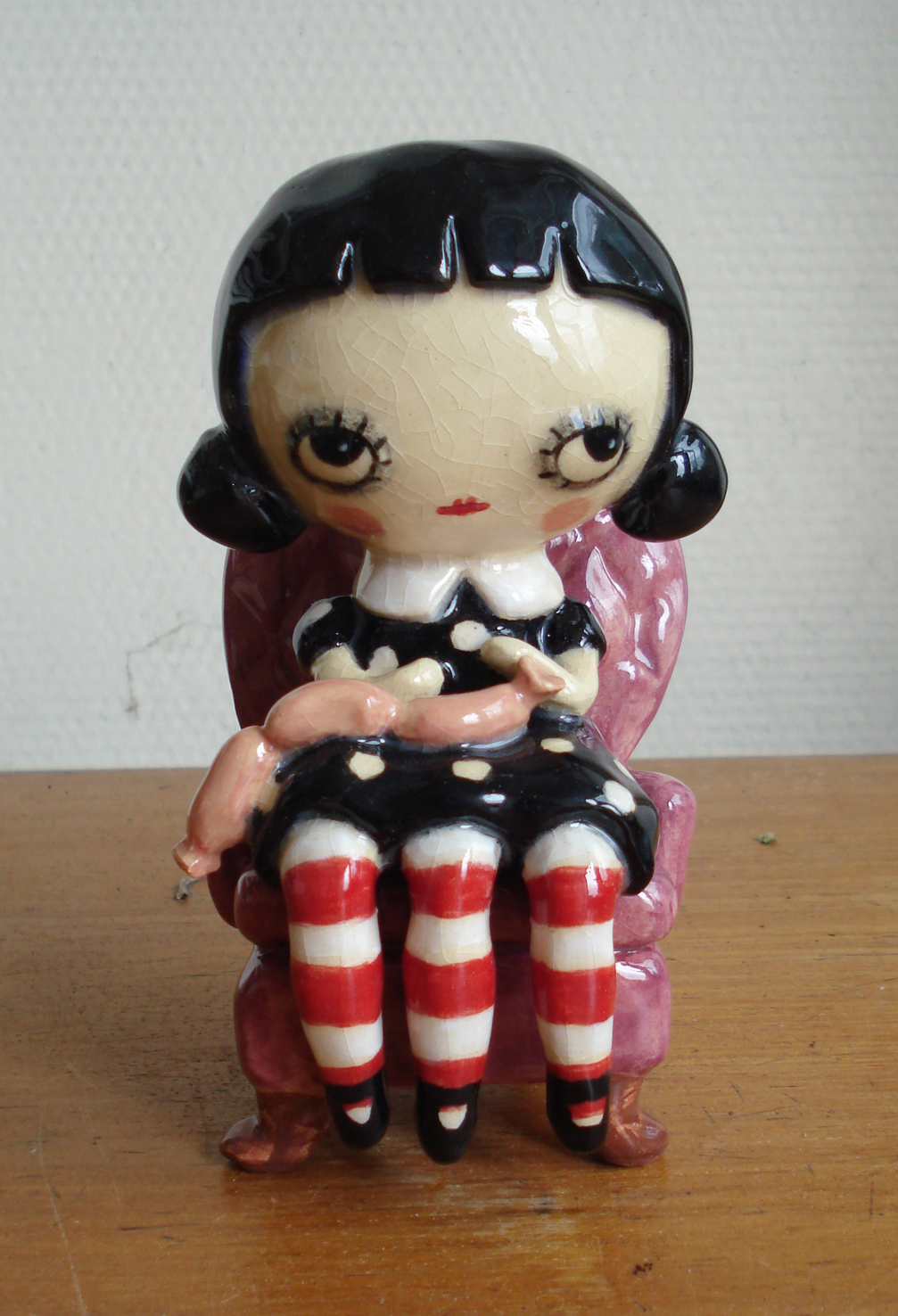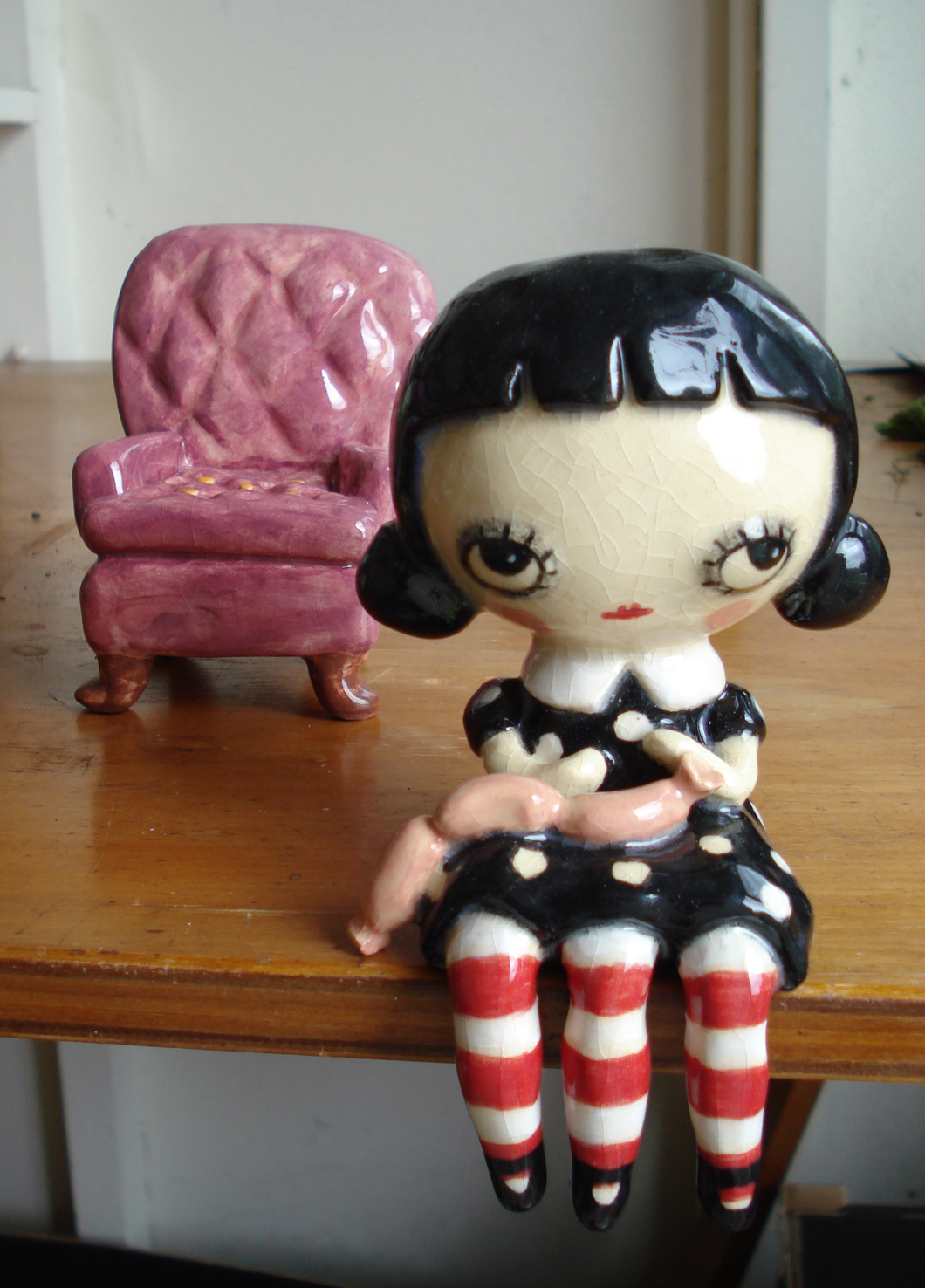 there is one more……but he is a secret for now.
thanks for looking
bye
Christina