Hi
Got a few new prints in the etsy store, seems masks and noses are all I can do of late.  I finished a new one yesterday called Knitting Girl Hero as well, will have to wait for a sunny day to take a photo though before I can add her.
This of course is "Sausage Girl Hero", don't know why this idea didnt occur to me some time ago really…..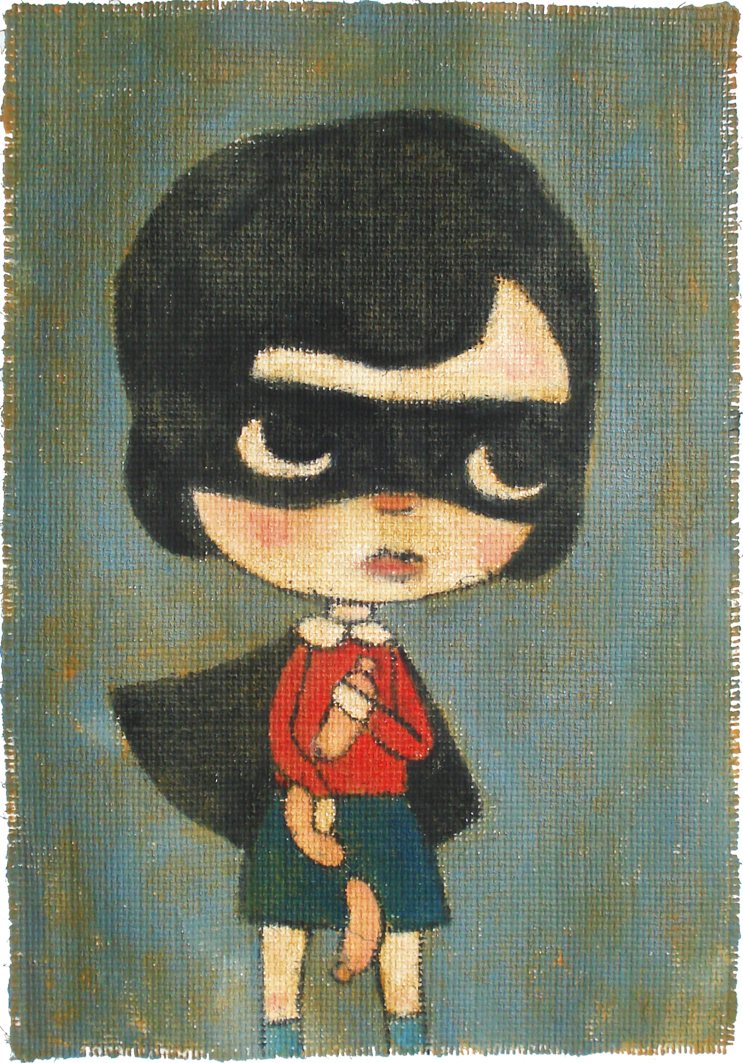 and this one was completed around Valentine's but I got the worst cold so she is only going in the store now, oh well, I never do time these things well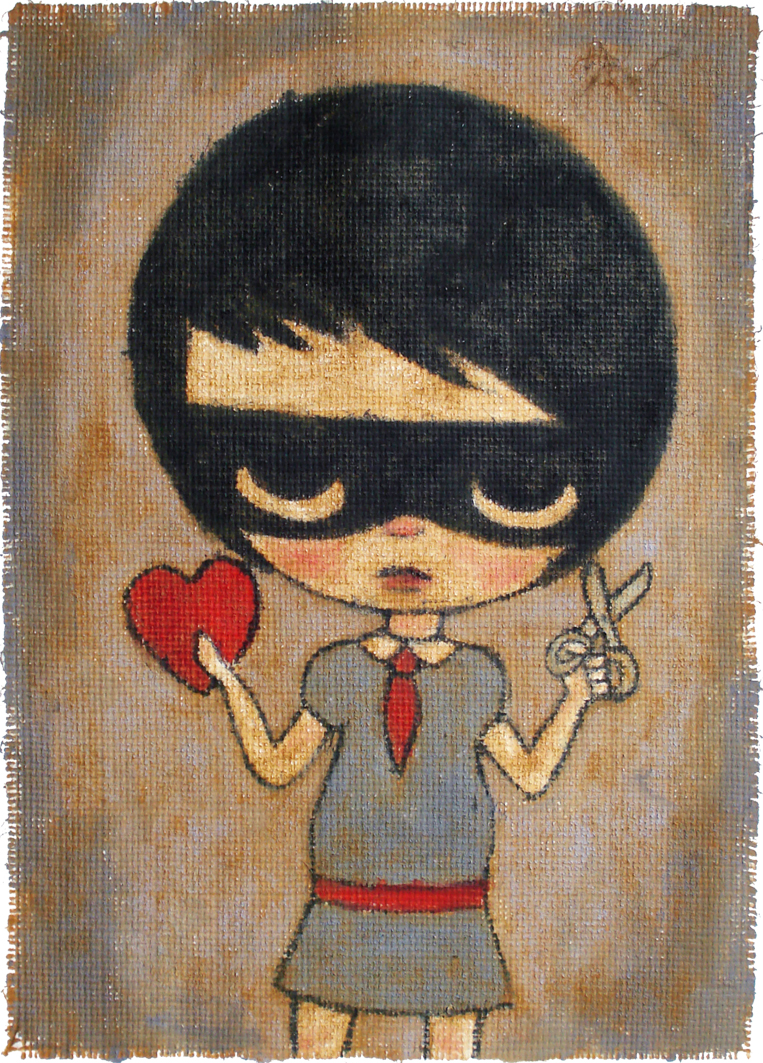 and finally yet another year of the bunny print, I do love this bunny year for inspiration!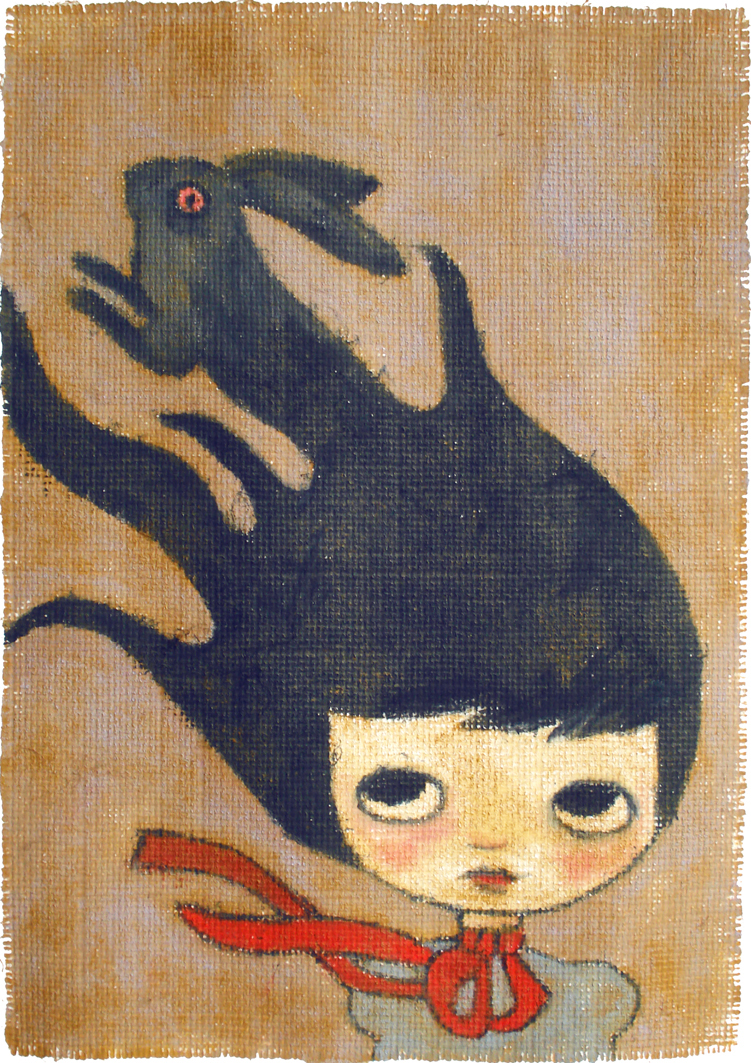 Got some new ceramics back as well.  These plates and bowls are mainly from my first classes when I was too scared to do anything but make plates and bowls with moulds, it seemed so much safer than trying to make something in 3D!  I had been putting off painting them up for some reason, but ended up really enjoying it and plan on doing many more, I think they will even end up in the etsy store too.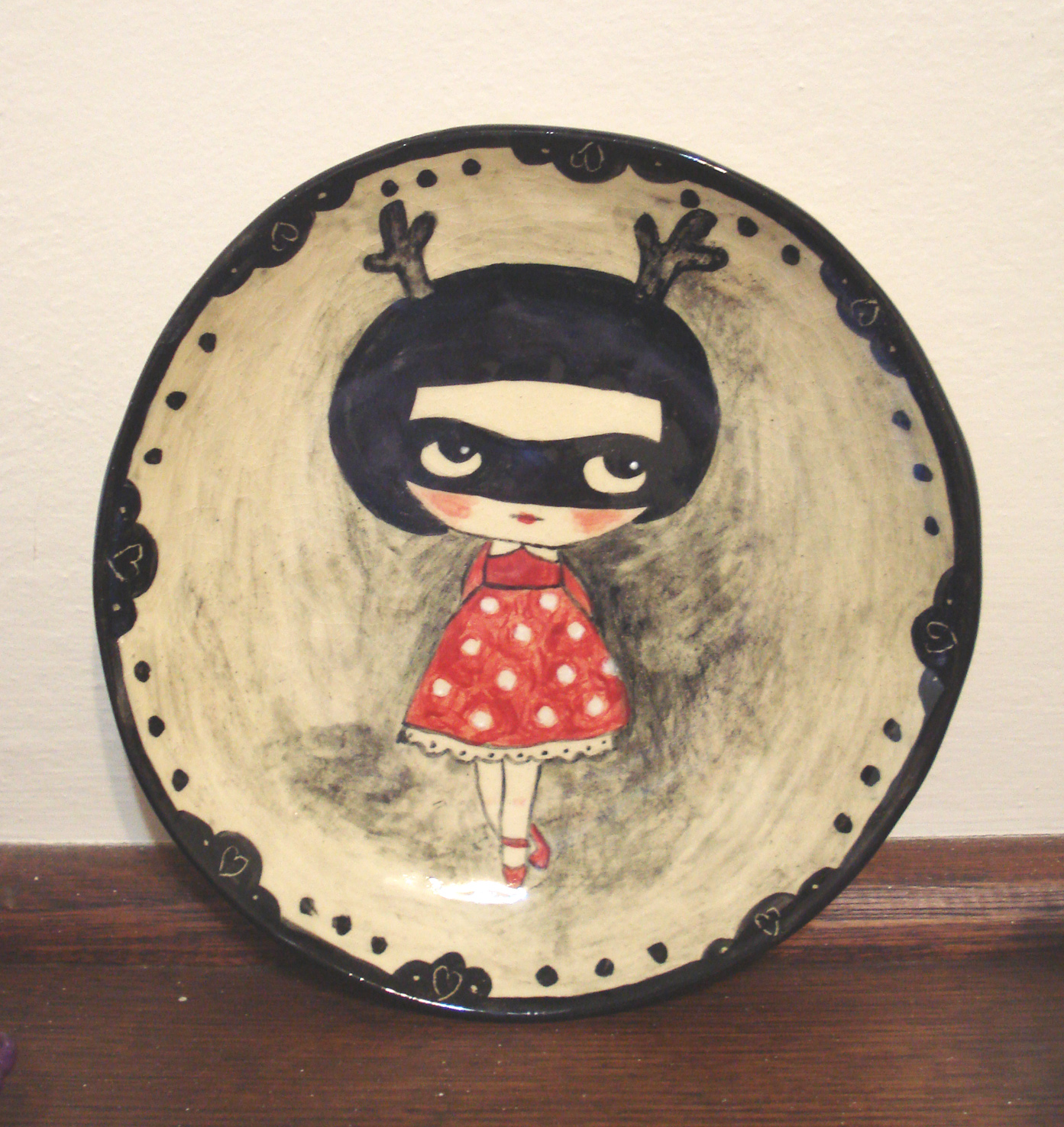 Yeaar of the bunny again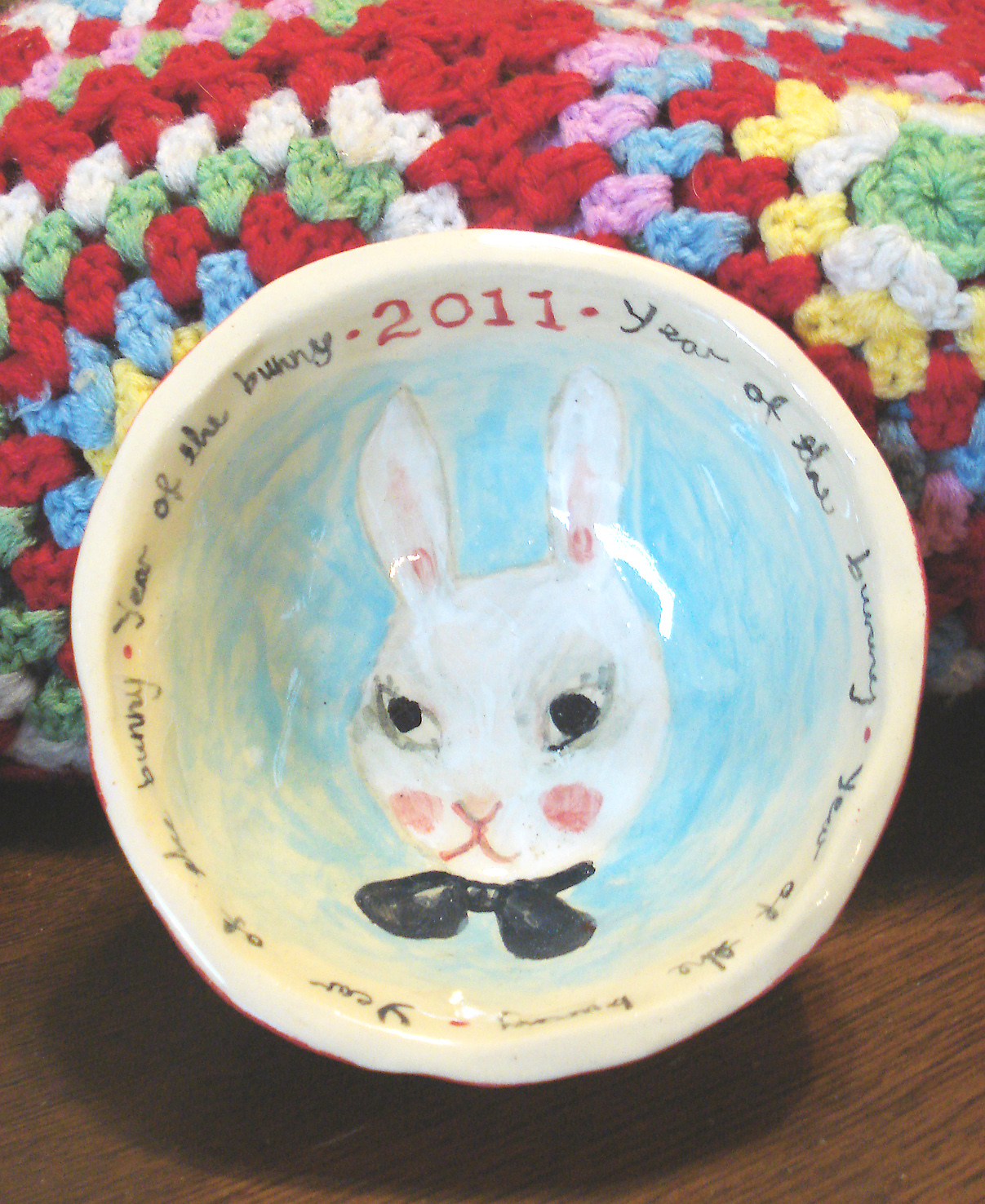 This platter was to give me something to do  in class, I dont like to do any of the more detailed things as I only have a couple of hours and cant get them finished, so I made flowers for many classes, not really sure what to do with this now, serve crisps in it perhaps?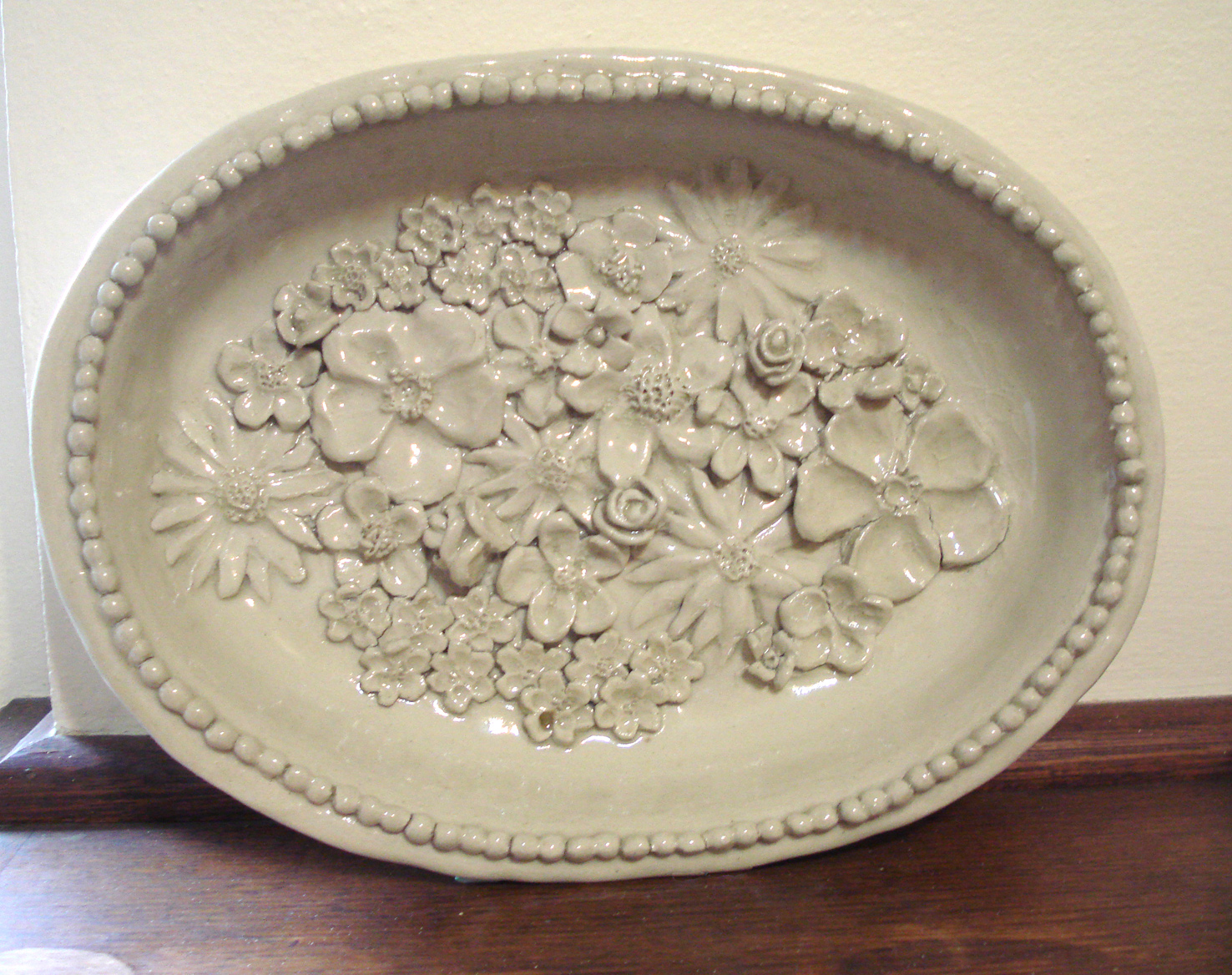 This girl is a work in progress really, she is going to be a ceramic doll.  Just cant wait to make her a body and clothes!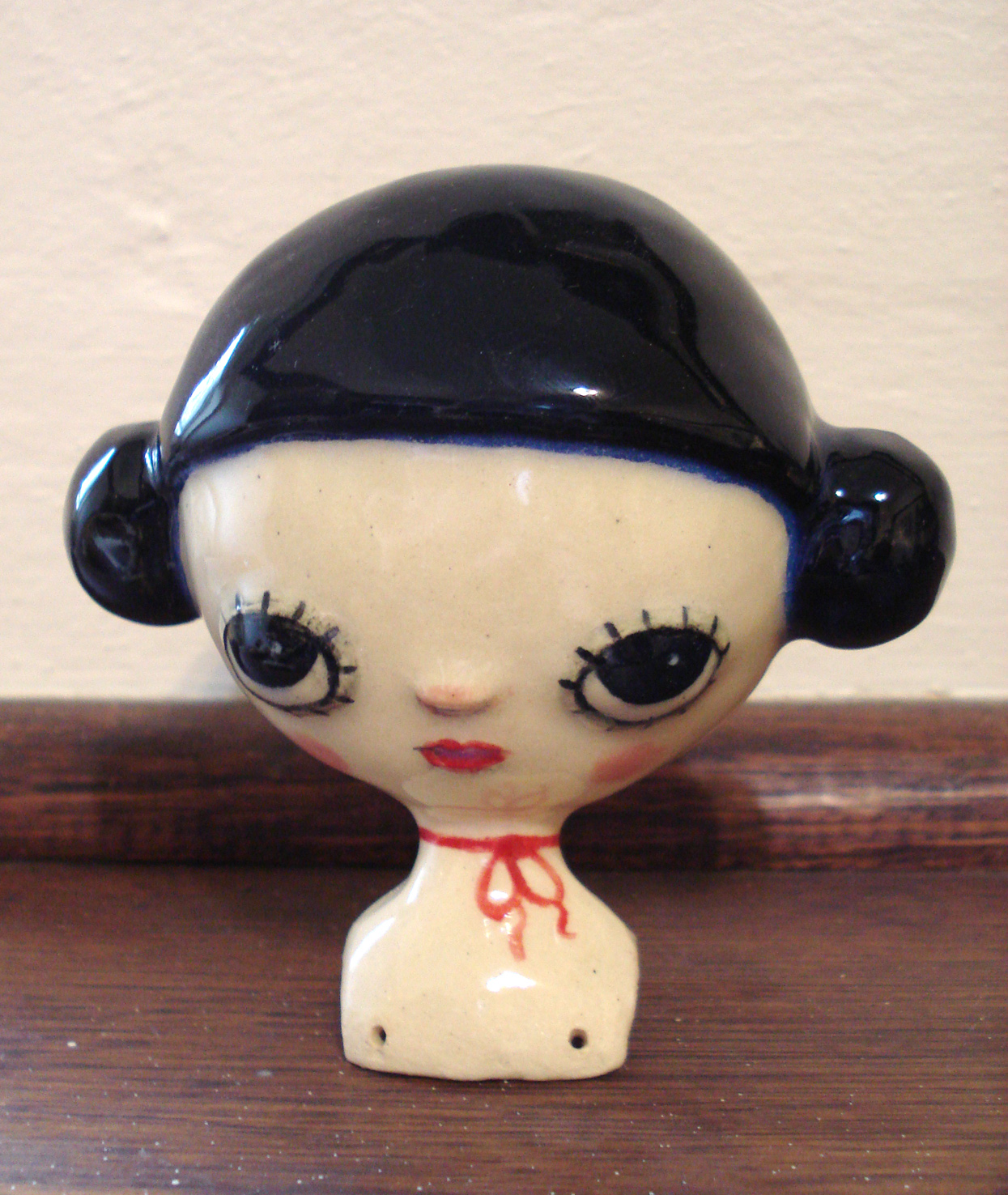 the limbs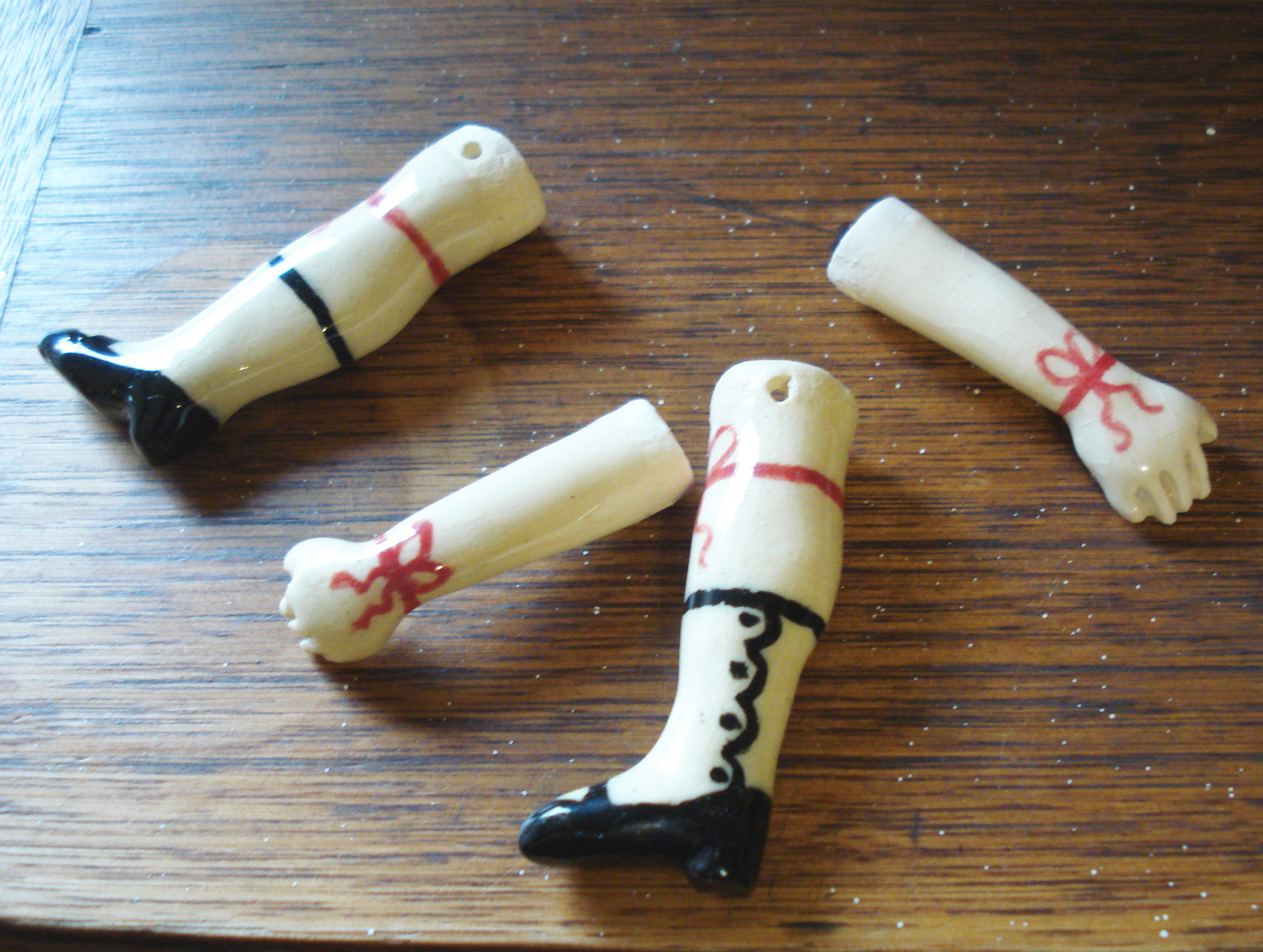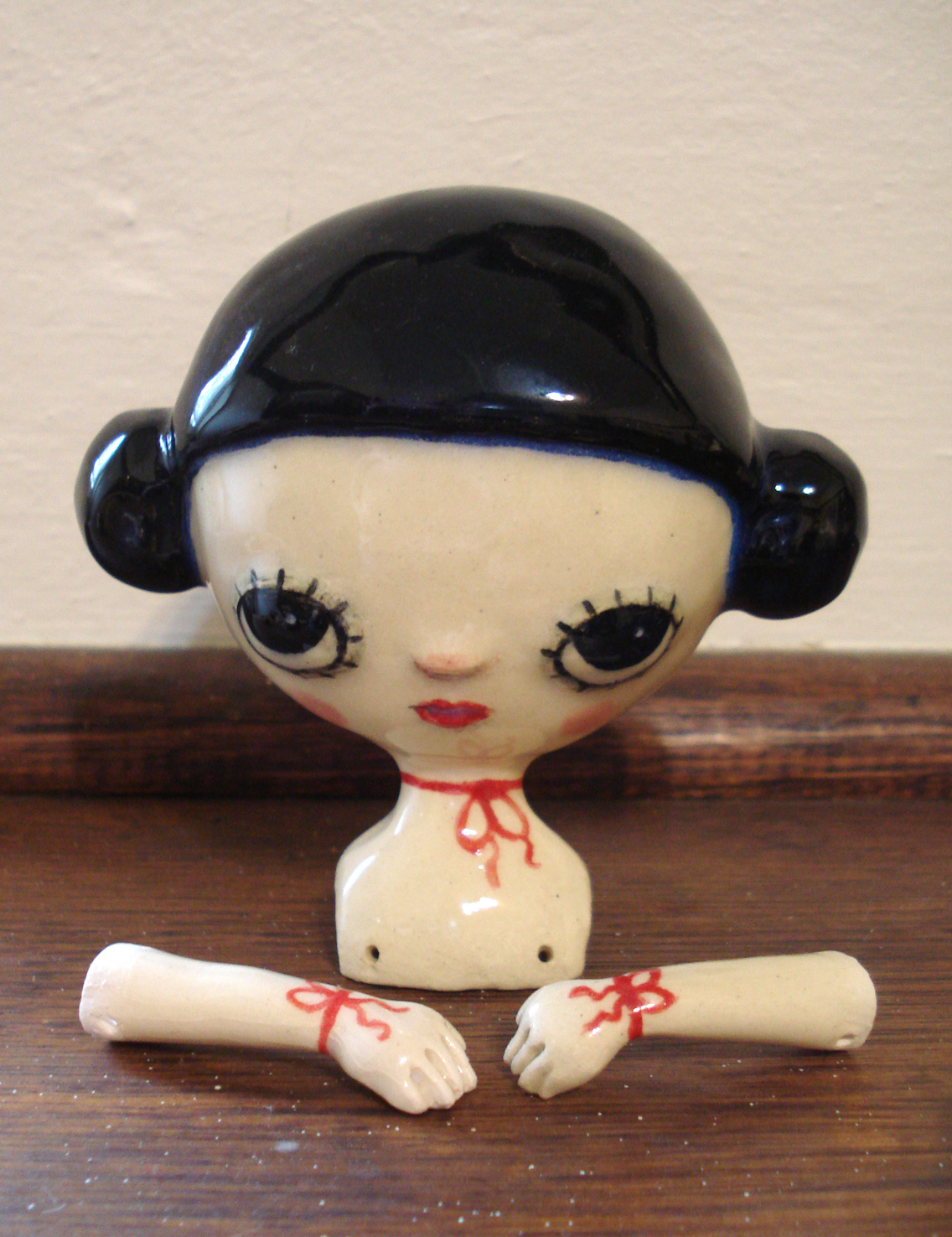 Okay that is it for now, finally a bit caught up!
bye
Christina