Have fallen woefully behind in taking photos of the new ceramics I have been making.  I have four mini bunny heads on my wall, plus plates and a bunny headed girl still to do!  Here are some to be going on with though
a new vase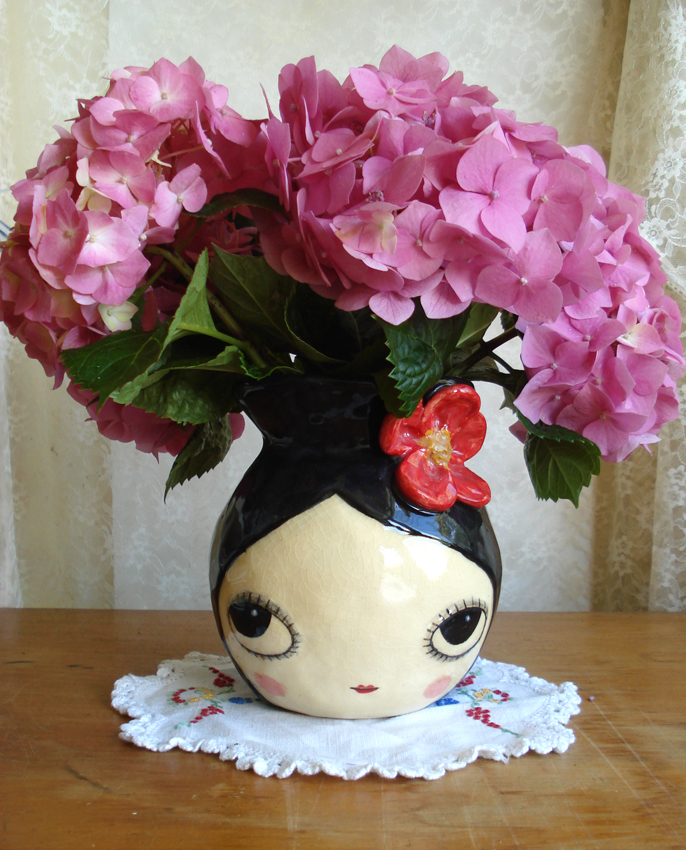 I almost prefer her without flowers, or maybe with smaller flowers?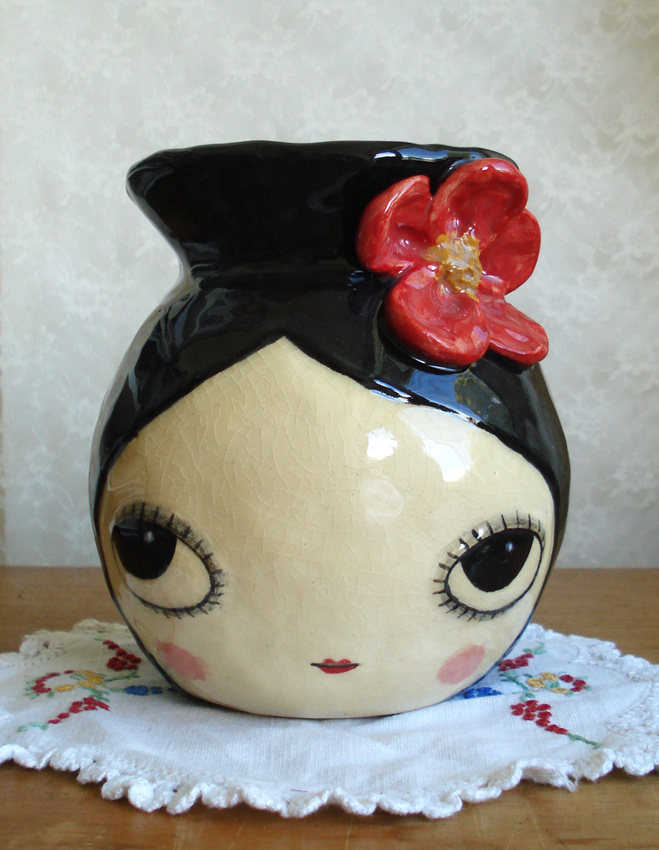 a new deer girl, the first time I made this one she exploded in the kiln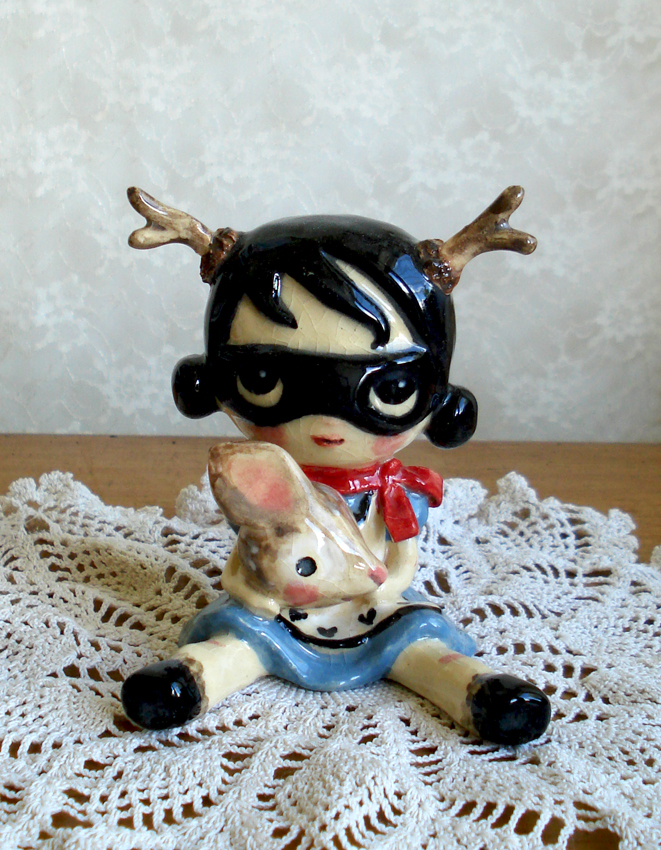 and a very uninspired quick picture of one of the ornaments Ive made for our Christmas tree, I will have to take a better one when he is on the tree, but I couldnt resist getting one bunny in here.