This years Luvable & Hugable starts at gallery Hanahou December 3rd!  The "theme" for this year was "a bit smaller and more affordable" for these economic crisis times.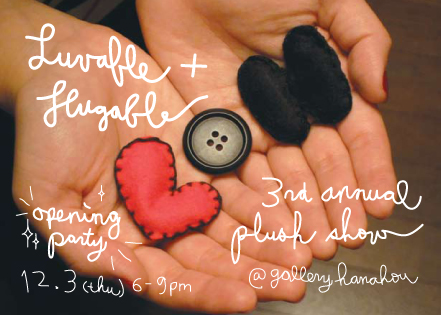 I was trying to make simpler things, but that never works out for me really*L*  They are cheaper this year though, with each of these little deer girls going for $80.00USD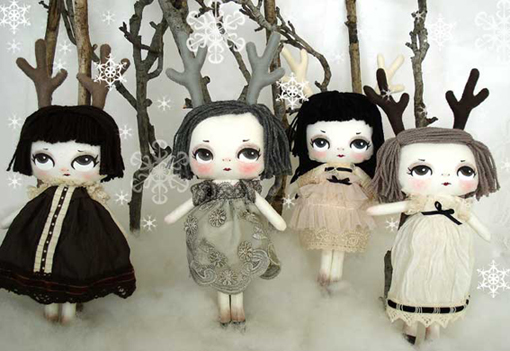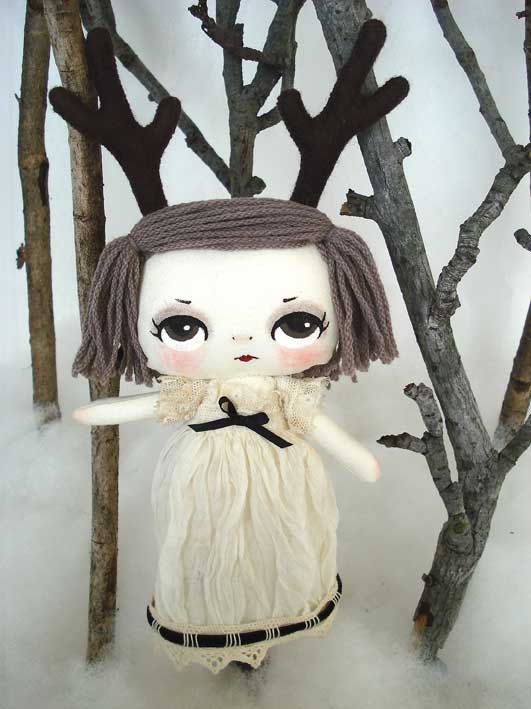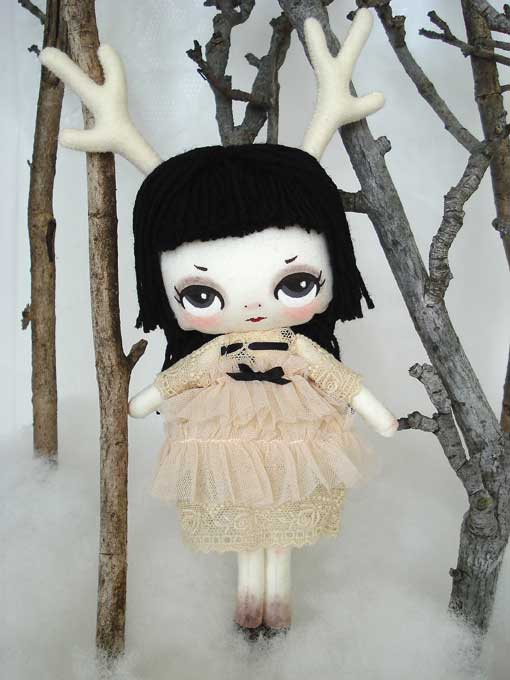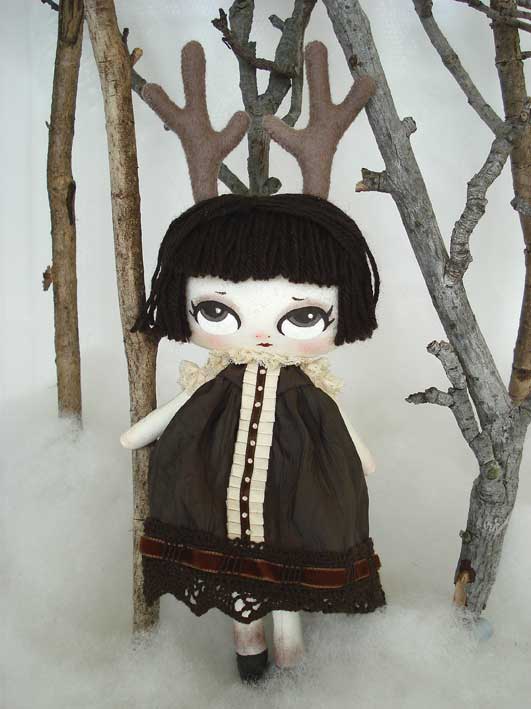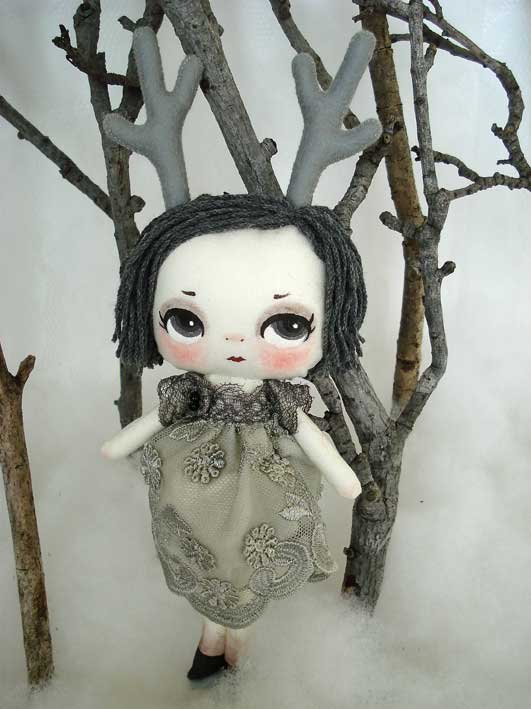 There are so many great people in the show this year, as always I just wish I could attend.  I hope some of you can.